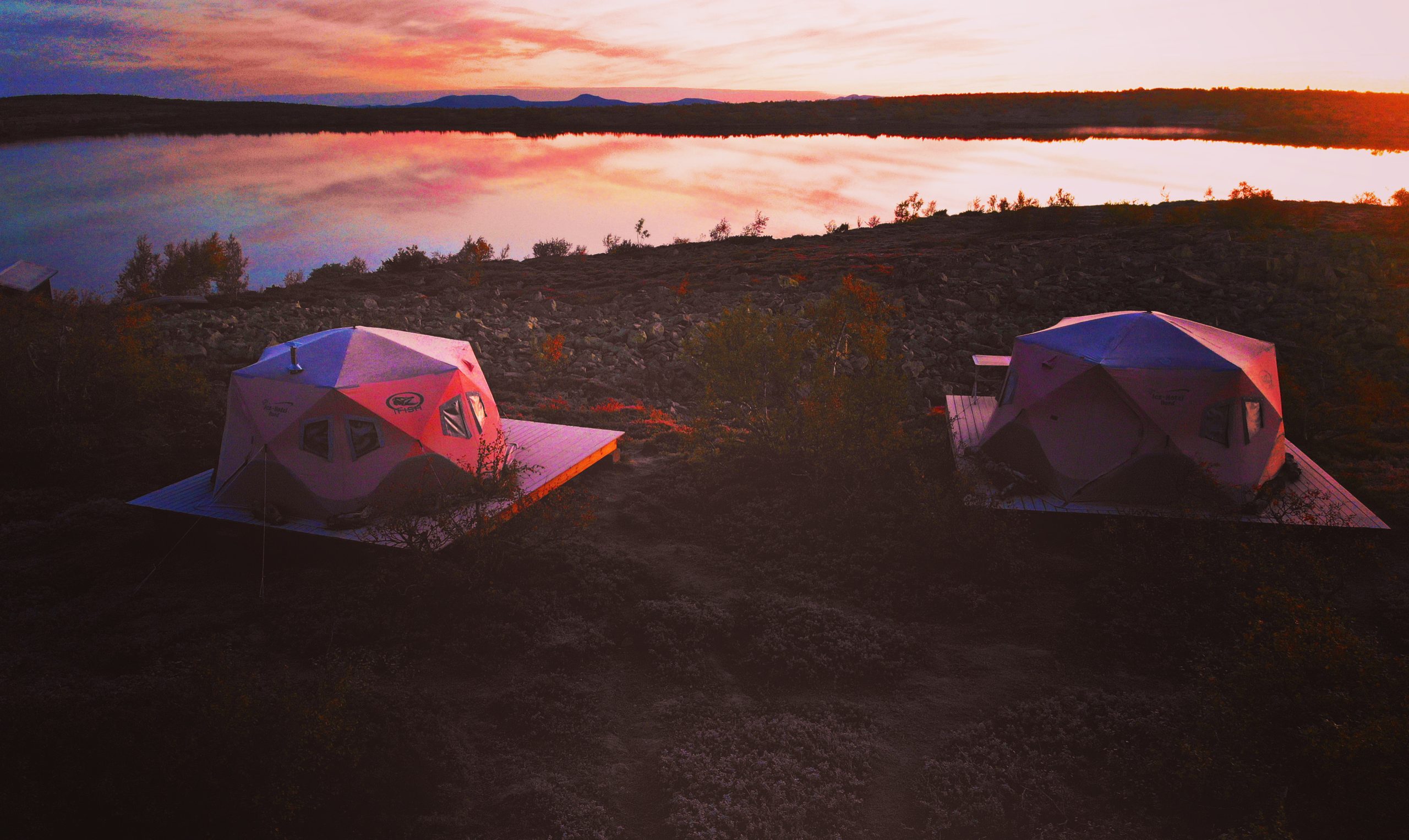 Eco Glamping
Escape the hustle and bustle of everyday life and embark on an unforgettable adventure at EcoAdventure.se! Immerse yourself in nature at Fulufjället National Park and experience the thrill of glamping in our comfortable tents.
Explore the breathtaking landscapes, go fishing for wild mountain trout, paddle along the pristine waters, hike on the rugged mountains, and discover the historic sights, including the country's highest waterfall and the ancient spruce clone.
After an exhilarating day, relax in our sauna and enjoy the magnificent views from our wooden deck. With cozy beds, comfortable chairs, LED lighting, and all the amenities you need, our glamping experience is truly exceptional.
Breakfast included. Book your stay now and indulge in the ultimate eco-adventure! Remember to reserve at least 3 days in advance. Don't miss the opportunity to combine your stay with a visit to Rösjöstugorna mountain station. Book here!
For further inquiries, reach out to Tommy Lönnebacke at +46 (0)700 92 92 10 or tommy@ecoadventure.se.